How To Jumpstart Your Home's Restoration Following a Hurricane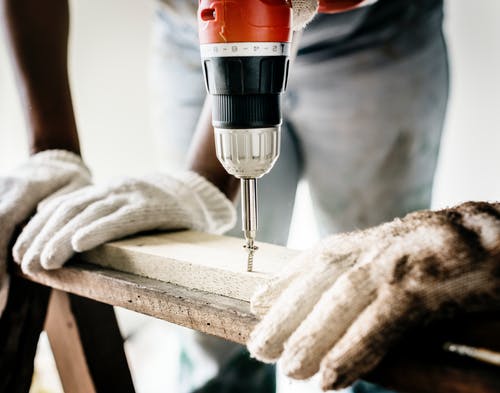 Storms around the world are getting increasingly powerful and frequent as a result of climate change. These storms can develop or intensify quickly, causing severe damage and even death. Storm damage can leave anybody feeling overwhelmed as if their lives have been shaken up. It's normal to feel this way. After all, you must work on getting your property recovered and your life back on track.
How To Jumpstart Your Home Restoration
Knowing what to do after a storm has struck your house is helpful. It can help you in preparing for your storm cleanup. With this knowledge and a plan, you can protect your household, valuables, and hard-earned money from further harm. Ultimately, it can help you in restoring your life and property immediately.
On that note, here are five pointers to make storm cleaning and restoration a little simpler to handle:
Always Put Your Safety First
Whether you've survived a hurricane, flooding, or thunderstorm, prioritizing safety is always best. Having your home examined for hazards before returning is a primary means to maintain yourself and your loved ones safe. There may be slick spots, broken glass, exposed electric lines, and damaged gas lines near your home. Before examining your home for damages, make sure it's safe to go outside again.
Learn and Document the Storm Damage
Understanding and recording the damages to your house is a crucial job. Take pictures of everything before moving or removing anything. All house damage must be correctly recorded for your insurance provider to evaluate the hurricane damage. Taking images from various angles and including photos of your home in its pre-damaged state can also speed up the process, leading us to the next point.
Call Your Insurance Provider
Calling your insurance provider will officially kickstart your storm cleanup and repair efforts. They will send a representative to address your questions, review the insurance coverage provided by your policy, and send a claims adjuster to assess the damage to your house. Staying in touch with your provider after you've contacted them can provide you with one less thing to fret about throughout your house restoration job.
Take Care of the Minor Repairs Immediately
You can initiate the actual house renovation process on your own. While waiting on professional services for more significant issues, you could search for something you can repair immediately. Think a broken window allows wind and water to enter your house continually. In that case, you can board it up to secure your property from more damage.
Work With Expert Storm Cleanup and Restoration Teams
You can handle small fixings to avoid more problems. It is important to remember. However, that storm cleaning and restoration are still best handled by professionals. Saving money on the services you employ to repair and rebuild your home may appear to be a good idea initially. On the other hand, poor or insufficient restoration services will only expose you to unaddressed problems such as water damage, ultimately turning your home into an undesirable environment for your and your family.
On the other hand, a reliable and qualified cleanup company like PuroClean of Central Southwest Houston can help you rebuild your house safely and efficiently.  Moreover, they can assist you in appropriately filing a claim, making the remediation procedure as easy as possible.
Final Thoughts
Extreme storms can ruin you, your household, and your business. Still, we wish these storm cleaning suggestions helped you regain control as you enter such a difficult time in your life. And whatever your situation, keep in mind that you can focus on getting back on your feet with the help of a trusted home remediation company.